Welcome To The School of Traditional Karate Club
During the CORONAVIRUS Lockdown all our classes will continue using the ZOOM App, everyone is welcome to join, including new members. For further details please contact ashleygjansen@gmail.com 
The School of Traditional Karate was established in Windsor in 1991. The senior clubs instructors each have in excess of forty years karate experience. New members are always welcome.
 The next Adult Beginners Course and Children Beginners Course will start in January 2020, 6.30 to 7.30pm at Clewer Youth and Community Centre. Applications need to be made using our Membership Course Form.
Where We Hold Classes
Private Lessons: One to One

International Lessons via ZOOM App

KARATE 

KOBUJUTSU
Our Student Progression System
Our system is structured to allow continual progress, both physically and mentally, whatever age the practitioner is.
Our Governing Body is the English Karate Federation
Affiliated to the World Karate Federation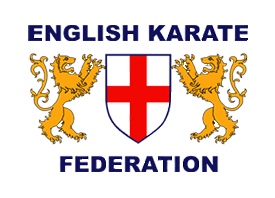 Windsor Honbu Dojo ('Windsor Shotokan Karate Club': Headquarters)
Clewer Youth and Community Centre Parsonage Lane Windsor, Berkshire SL4 5EN