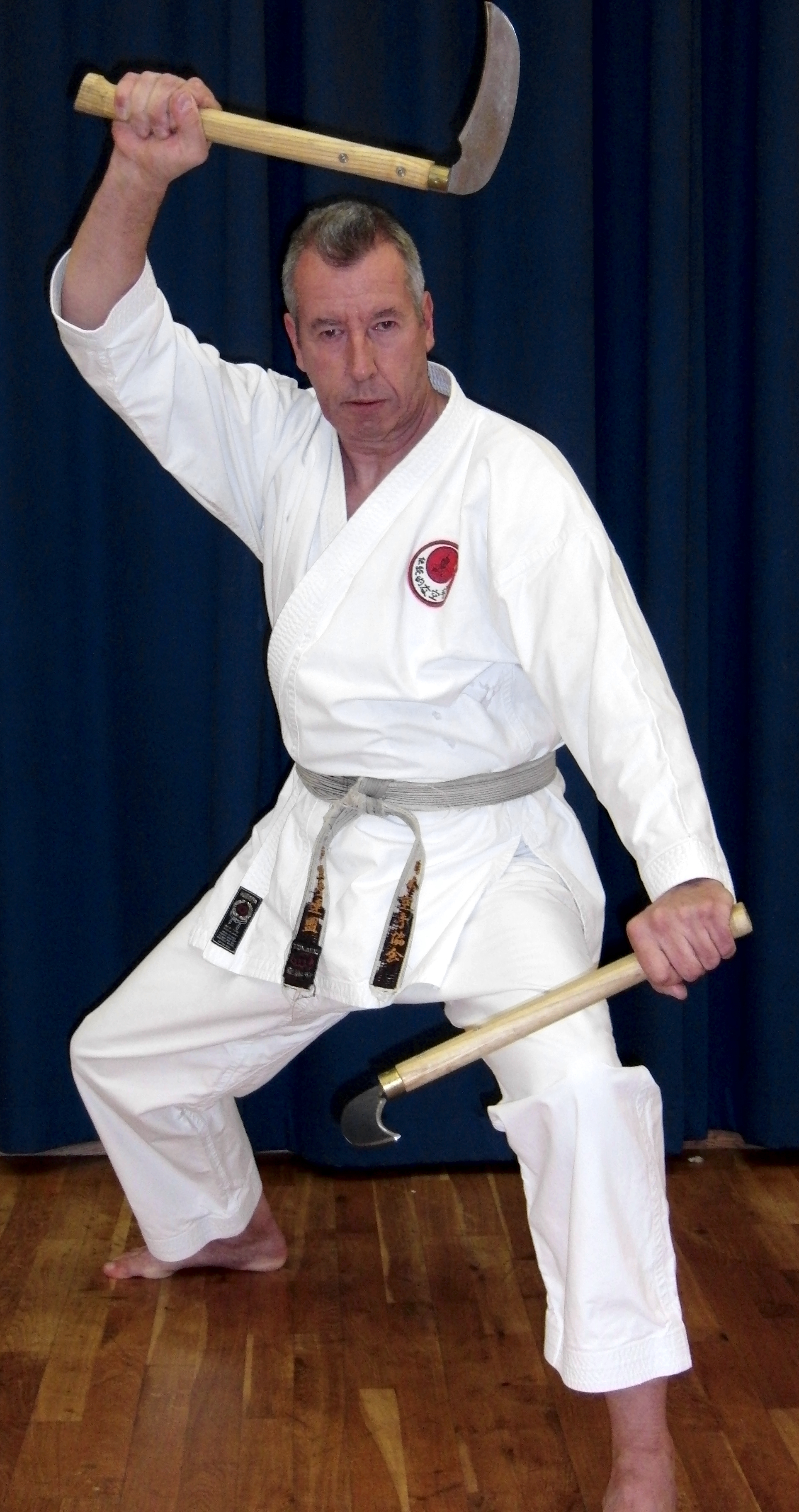 Keith Merry started training at Slough Shotokan Karate Club at the age of 16 in 1974.  He trained under local instructors John Anderson & the late Mick Grey who both inspired him with their skills and dedication to martial arts.  Regular gradings were taken under the renown Japanese Sensei Masao Kawasoe and in 1979 was awarded the grade of shodan (black-belt) by the late Japanese Sensei Kenosuke Enoeda.
Keith says of his early days:  "A work colleague had recently started karate training, mainly due to the immensely popular Bruce Lee films of the day.  He would come to work and tell me (or more often show me!) what he'd learnt at karate the previous night and I just had to go along and see this for myself.  I remember to this day my first lesson.  We learned how to punch properly using correct stance, muscles, breathing technique and timing.  When I got home I would pull the cushions off the sofa for my dad to hold so I could show him what I'd learnt (I was only 16 remember!)"
Although he participated in many competitions in his younger days Keith was never really a fan of the so-called "sport karate" but instead preferred to study traditional martial arts and more recently kobujitsu – the study of weapons.  To this day his enthusiasm is as strong as ever, training at least twice a week and attending various kobujitsu courses throughout the year.
Keith Merry was awarded his 5th Dan under Sensei Y Sumi in December 2010